I've wanted a clever delightful little blog for a loooong time. I can't ever seem to figure out what I'm doing.
I suppose the best success will come from failure....so I'll muck along and see just what I can come up with here.
Yesterday, I took the kids to "feed the geese." A simple pass time in the area, not to mention a great way to get rid of the stale dry goods from the cupboards.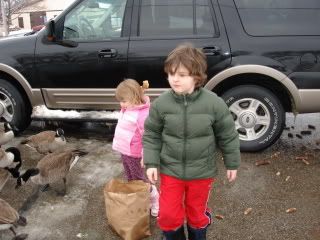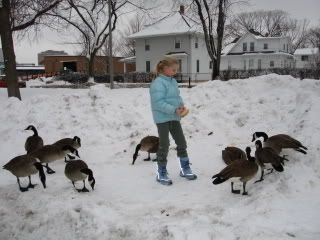 One successful post with picture!!! Whoot!!
Ok, that was exhausting. lol. More later.