Sweet Augusta Bleu hadn't been all that sweet the other day. Actually, it was the first time ever, with 4 children, that I just turned her over to dad when he got home. She's YOUR child.
I set back to sewing and she came up with a peace offering and the sweetest "sorry mama" that ever rang through my ears.
The most delicious peace offering ever.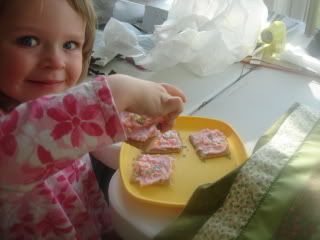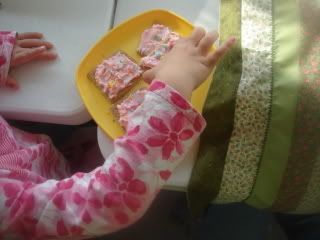 On a side note...baby kitty finally has a name. Meet Kiki.