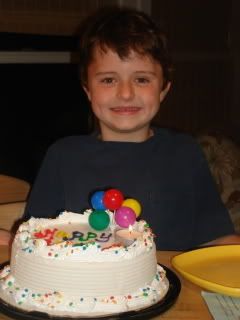 We spent the day tadpoling. I just love tadpoling and am so glad that my children do to. It was busy at the beach because it was a steamy Saturday, but we managed to find a quiet spot and get to work.
These photos made me laugh because they sort of sum it all up for me.
My family....
The rest of the world.....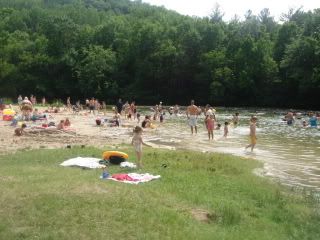 This was Gusty's first year for catching tadpoles. I was rather impressed. She was the only one of us able to catch them with her bare hands. The rest of us needed cups or nets.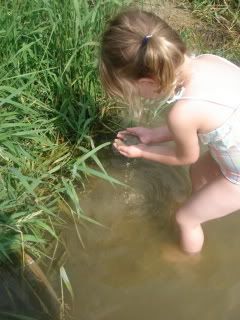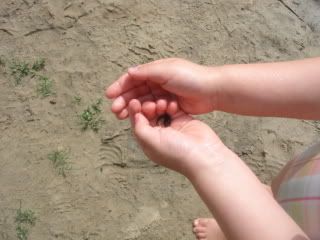 We stopped for burgers at a cheesy bar and of course my boys fit right in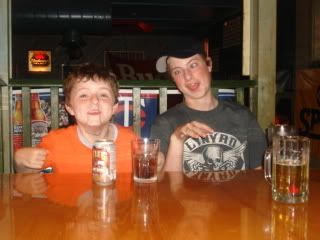 And a rare glimpse of affection worth highlighting.

Now, for exciting news, I got a little etsy sidebar in my blog.....
I know, I'm amused easily. Dannielle once called me a magpie and I guess she's right. lol.
So I just learned how to put a mini etsy in my sidebar and I'm just all giddy about it. Last night I also entered an Etsy Contest with my bucket pattern from a couple of posts ago. I spent most of the night working on and found it to be great practice, if nothing else, with getting comfy working computer stuff.