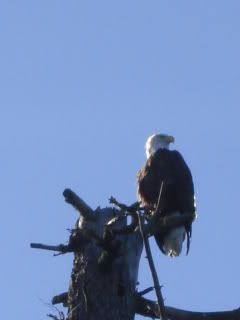 I just spent the better part of a week in the Canadian bush with my dear friend Jennie. We both brought our youngest boys...mine 7, hers 15. It was amazing. Living independant of utilities and media. Drinking lake water. Breathing in deeply the world around you. There really aren't words so I'll let the ingredients speak.
This is Jennie and Dane...on our first leg of the trip. We spent the night at my sister's place because a single day trek wasn't practical. We needed daylight to get into the cabin.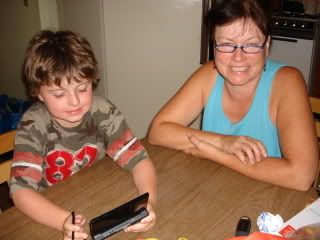 My view for the next 5 hours.
Dane's view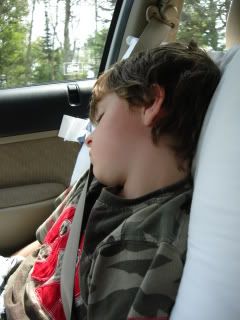 Stopping for smoked trout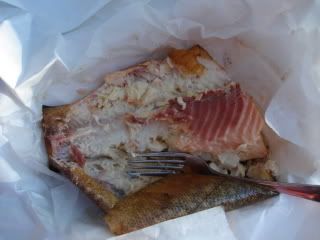 and a snoop around the boat building school in Grand Marais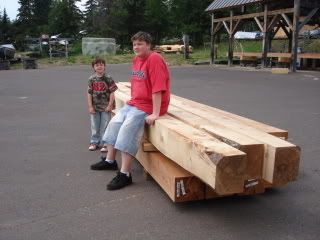 Our shelter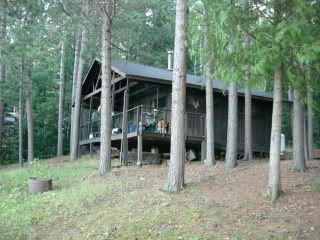 The road to freedom. lol.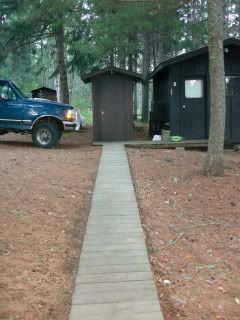 Rose hips growing wild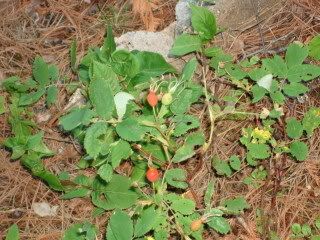 The eagle's nest adventure. This was SO amazing. We ended up having to make two shore landings. Can you spy the eaglet?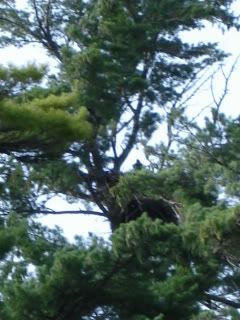 Our first landing was on the beaver den. Once ashore, we were surrounded by the steep rock outcrops but there was a fallen log that we started to crawl up (on all fours). Dane was leading the way and his hand went right through the log.
Then he said "bee".
We were all, "yeah yeah yeah, keep going."
Then with more determination he said "BEES!"
Suddenly 2 turned into 4, 4 turned into 8, then the entire bee community emerged and we were already back in the boat.
Pre bees...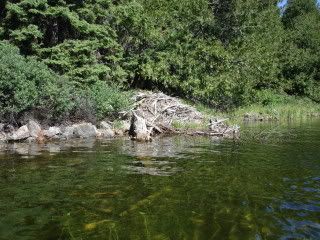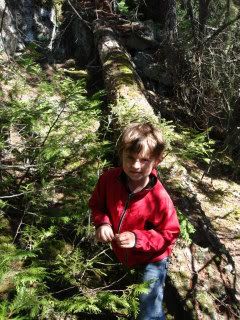 aft bees...or the mass exodus
We finally make a good landing and trek to the base of nesting tree. It was massive. If we all held hands, we may have been able to get around the trunk. The entire experience was a bit more spiritual and will lose a lot in translation. I'll just say that Jennie is Native American, I was having lost feelings and that pilgrimage with my dear friend set everything back into balance. Strong medicine.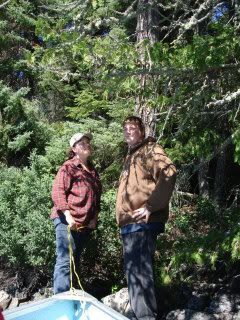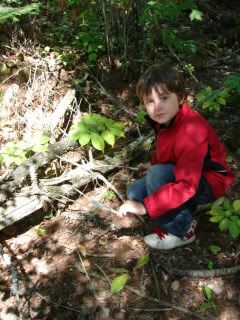 On to fishing. I'm 38 years old and I dont make any excuses anymore. I don't like fish. There, I said it. I'll fish but I rarely eat fish.
Jennie gasped and gufawed at me and then we laughed while trying to get our hooks in the water. Especially Dane's. He managed to "catch" Mac between the shoulder blades, Jennie's shirt, Jennie's ponytail, and finally....a good sized small mouth bass.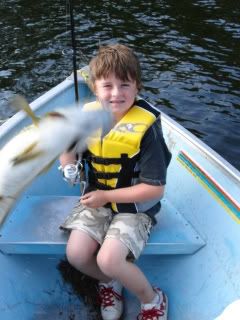 Proof I can bait my own hook, with a leech. bah.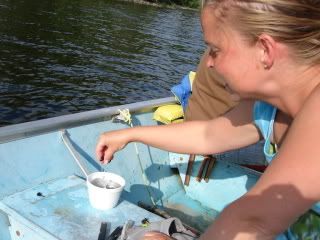 Jennie got the ringer.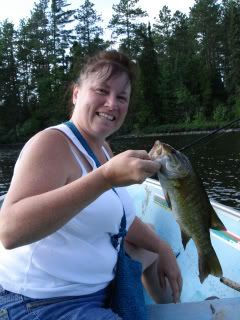 One for me!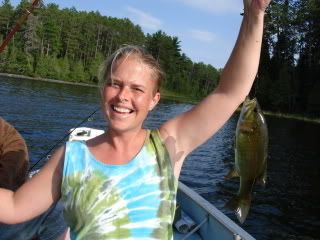 Mac, master guide.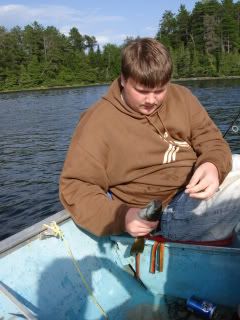 No stringer? No problem. Wrap them in a flannel shirt. Besides, something had to be done to keep the fish from "looking" at Dane.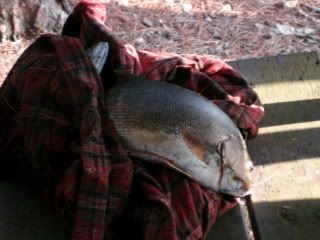 Our day's catch...all size 3 youth of them.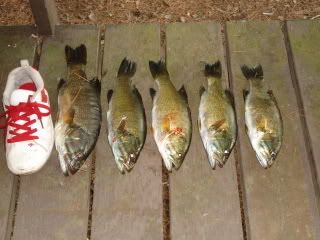 My shoes drying out.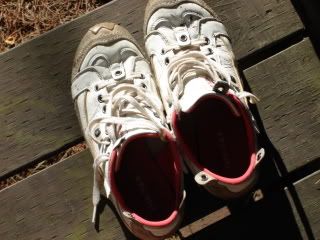 Teaching my boy to knit.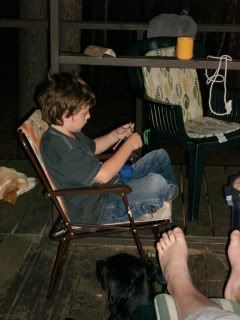 My shoes STILL drying out and some wips.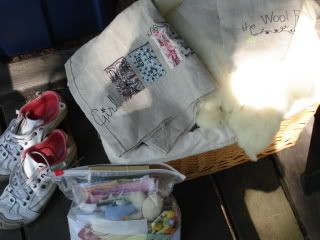 Bear poo in the camp.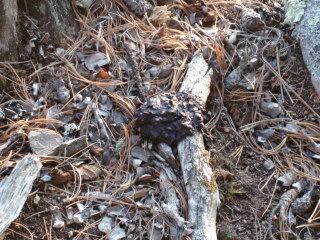 Well rested and heading home with my boy.
Home and well missed.