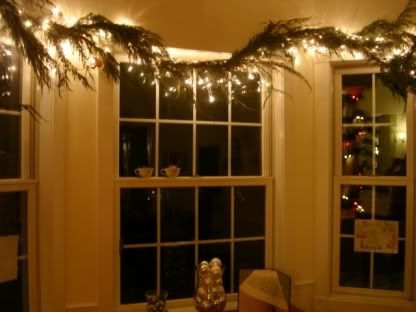 I wanted to try and capture my garland and all of its twinkle so I could take it with me through out the coming year. This photo is close enough to the warm and happy feeling it gives (and represents) at midnight.
Next year, I aspire to wrap up all the warmth and joy of the season and leave the anxiety to someone else. Gah. Did I just make my first resolve for the new year? LOL. I hope not. I think not. Rather, I hope to continue to dwell in the mundane and not the insane.
My life is fleeting. My baby girl is a little girl. My big boy has passed me in height and I intend to savor every. single. moment.
Like this....this is so rare that I can hardly believe I captured it on film. A fleeting tender moment of affection between a boy and his little sister.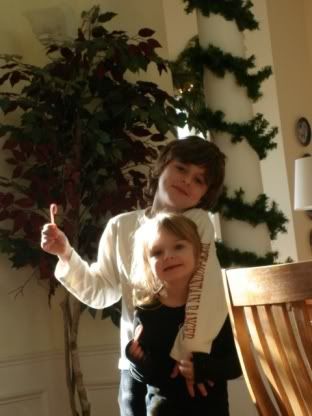 And this....my baby girl falling asleep on Christmas Eve under a quilt sewn by her grandmother.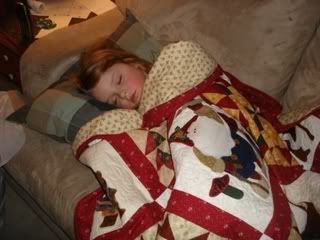 I also plan to indulge in my horribly demented sense of humor. At my age, there's no use fighting it anymore. If I do, I won't have any sense of humor left at all. Now that I'm back to work, I'm going to need it.
I walked past Merlin sleeping in the afternoon sun and couldn't help but note his chosen surroundings...a new Godzilla episode popped into my head. As a sipped my coffee, I stood and watched him sleep and whispered the story out loud to myself:
The giant cat sleeps now, but when he awakens, will he devour the rest of the city or leave for greener hunting? The unsuspecting villagers hide in the shops watching and waiting....
Ok, you get the idea. I'm headed to hell. lol\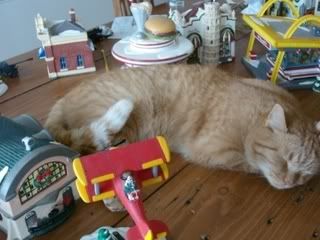 Merry Christmas and all the blessings for a beautiful and wonderous New Year!!