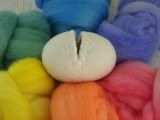 I dyed up the color palette this past weekend and I'm quite pleased with the results. Especially the cantaloup. Which made me think of that episode of Designing Women. When Suzanne spent the entire time spelling C-A-N-T-A-L-O-U-P. Which doesn't look right at all, I had to refer to the dictionary. She can't do much else but she could spell cantaloup. lol. I loved that show...in reruns.
So anyway, I've run an egg co-op for several years now and will do so again this year. This is a sneak peek of my palette and everything is run through my Announcement List. So if you're looking for something extra special this Easter, stop by and check it out.
Now, on to very pressing issues....the towel, as promised. ha.
Here is Benjamin Franklin as himself....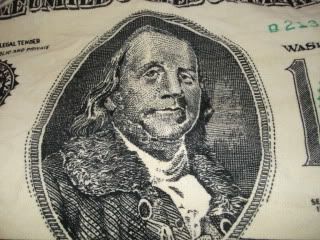 And again as the cocker spaniel....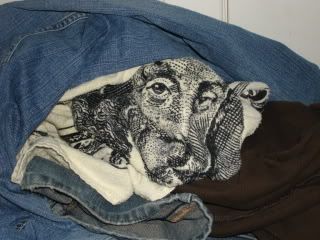 I dunno....maybe there's a dog. Or maybe Ben just looks like a cocker to begin with.
Since I'm here, here's a little bit more progress on the wool playscape.