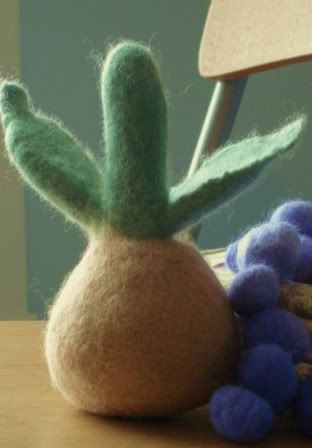 I am, without a doubt, a never ended source of wips. Fortunately, most projects are getting completed these days, rather than headed for the dreaded Misfit Island.
This is a grape hyacinth that I started just last night. I was working on some other things when the idea struck. A whole bulb with a flower. Eureka. It gets a bit obsessive really, when the entire project, beginning to end, finds its way to my head. Usually an idea strikes but the process doesn't arrive with it, so I jot it down in the closest notebook and move along.
But not last night, I spent the better part of the night on this just so it would be dry enough TODAY to begin assembly. Which I'm doing right now. Well, I'm taking a small coffee break, but then I'll be back at it.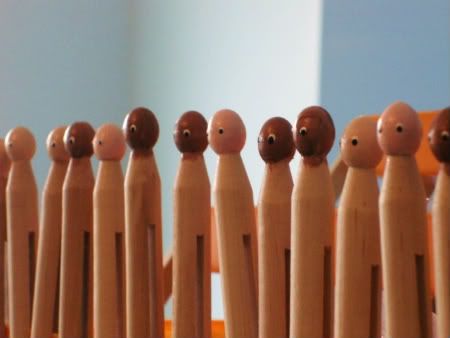 These nakie little sweeties are headed for the clothesline. I haven't gotten a single load on the line yet and I'm kind of frustrated about it. So rather than dithering the day away hoping for clear (and dry) skies, I decided to make a little something*something for opening day for the clothesline.
They'll need hair, and of course a hat and scarf to keep them warm in the wind, but then they'll be ready for the elements.