Sweet Gusty Bleu learned how to sew today.
A hoop makes sewing so much easier for tiny hands. Up from the bottom, down from the top. It wasn't long before she found her pace and I could hear her whispering to herself, "up, down, up, down..."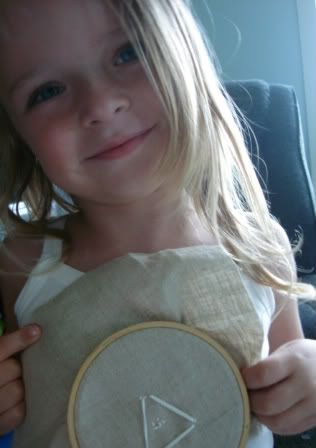 She made one for me and one for Grancy (which is grandma nancy all smooshed together). I'll be working on a presentation (pillow, frame) for her first completed Christmas present.

The child is officially ahead of me on her holiday list.