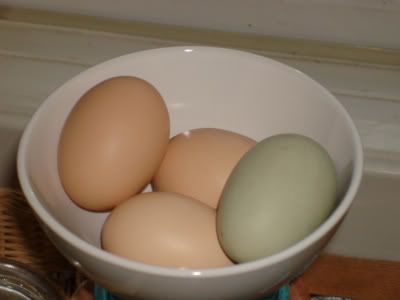 Isn't that great?  Our first blue egg arrived this week.  I really loved the brown ones.  Then the blue arrived and swooooon. 
I realize that I probably shouldn't be this excited about an egg, but I am.  I really really am.  lol.
I hover around the coop, way too much.  I fuss a lot about their shelter this coming winter.  AND....... I love every minute of it.
I'm also loving these little dwellings.  I can't seem to stop making them.  And the trees.  They actually sew up rather quickly and I find them very satisfying.  I can see making up an entire forest of them. Carried away? Who me?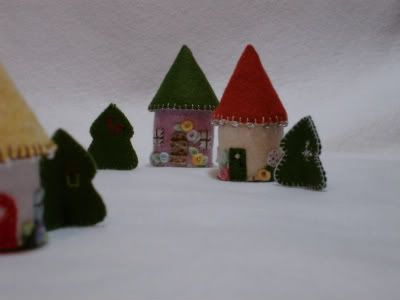 I'm up, way too late, even for me.  G'night.